Thank You For Your
Desire To Give!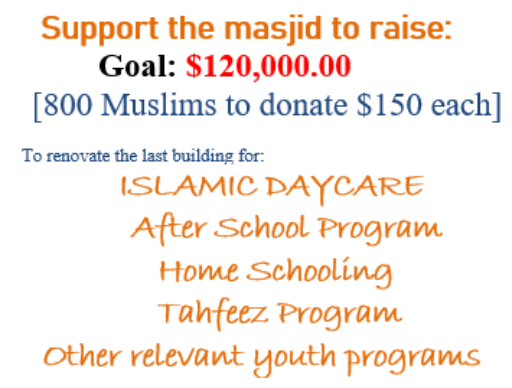 2023 Masjid Fundraiser
Renovating a former night club building that was purchased by the Masjid to be used for:Islamic DayC…
$20,011
of
$120,000
raised
Sadaqah
And be steadfast in prayer; practise regular charity; and bow down your heads with those who bow down (in worship).
Duis est orci, consectetur eget viverra at, semper a urna. Aenean lectus dolor, tempus hendrerit lobortis sit amet, semper et dolor. In at fermentum leo. Curabitur a blandit sem. Fusce et tellus id elit adipiscing venenatis in eu enim.
Donate Now